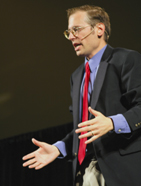 The English text follows the Spanish.
¡Que Dios fortalezca nuestras familias! Sin familias cristianas fuertes, la fe se debilita. Las iglesias se debilitan. No hay continuidad a largo plazo para la fe en la vida moderna.
El enemigo ha usado una estrategia poderosa contra la familia y la fe en el mundo moderno. Él ha desintegrado a la familia.
Parte por parte, él ha desmantelado la familia en la vida moderna
. Él ha debilitado las relaciones padre e hija, padre e hijo y madre e hijos. Él ataca el matrimonio con el divorcio. Él sabe que si debilita la familia, debilitará la fe y crea gran devastación a la estructura social de las naciones.
Los cristianos debemos luchar contra esto.
Debemos encontrar formas de reintegrar a la familia en los días modernos
. Dios quiere padres que estén discipulando a sus hijos mientras se sientan en la casa, cuando anden por el camino, al levantarse y al acostarse (Deut. 6:7, Ef. 6:4) Dios espera que familias completas vengan juntas en tiempos de instrucción y adoración. Lo que Dios quiere es alentar, llenar de Su poder y equipar a los padres para la tarea de discipulado en sus familias.
Dios quiere relaciones familiares más fuertes.
Dios quiere hijos e hijas honrando a sus padres, y padres amando a sus hijos.
Los campamentos familiares pueden ayudar a restaurar esta visión.
Aquí las familias aprenden a interactuar como familias. En la vida moderna donde las familias ya no trabajan juntas en las granjas, y en donde los niños no crecen en los hogares, sino son enviados a las escuelas, y donde el entretenimiento los conduce a su propio mundo, lejos de la familia, las familias aprenden poco sobre cómo ser una familia.
Esta es una parte vital de la Gran Comisión.
Si no enseñamos a los padres a "guardar todas las cosas que Jesús ha mandado", hemos fallado en cumplir con la Gran Comisión,
y perderemos la continuidad generacional en la fe. Los niños se alejarán de la fe cristiana y mucha de la obra de la iglesia se desperdiciará.
Que Dios nos ayude a
restaurar a la familia y fortalecer la fe
en las vidas de las familias EN TODO EL MUNDO, incluyendo las vidas de
nuestros amados hermanos en México
.
Kevin Swanson
Pastor, Conductor del programa de radio Generations with Vision
Escrito para Vida Nueva Ministries y El Hogar Educador
-------------------------------------------------------------------------------------
Note from Kevin Swanson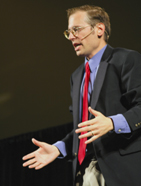 May God strengthen our families! Without strong Christian families, the faith weakens. Churches weaken. There is no long term continuity for the faith in modern life.
The enemy has used a powerful strategy against the family and the faith in the modern world. He has dis-integrated the family.
Piece by piece, he has dismantled the family in modern life
. He has weakened father-daughter relationships and father-son relationships and mother-child relationships. He attacks marriage, with divorce. He knows that if he weakens the family, he will weaken the faith, and creates much devastation to the social structure of nations.
Christians must stand against this.
We must find ways to re-integrate the family in the modern day
. God wants fathers to disciple their children as they sit in the house, as they walk by the way, as they rise up and as they lie down (Deut. 6:7, Eph. 6:4). God expects whole families to come together in times of instruction and worship. What God wants is to encourage, empower, and equip fathers to the task of discipleship in their families.
God wants stronger family relationships
. God wants sons and daughters honoring their parents, and parents loving their children.
Family Camp can help to restore this vision
. Here, families learn to interact as families. In modern life where families do not work together in family farms anymore, and where children do not grow up in homes (but are sent away to schools), and where entertainment draws them into their own world (away from the family), families learn a little bit more about how to be a family.
This is a vital part of the Great Commission.
If we do not teach fathers to "observe whatsoever Jesus has commanded," we have failed to accomplish the Great Commission
. And, we will lose generational continuity in the faith. Children will wander away from the Christian faith and much of church labor wastes away.
May God help us to
restore the family
and
strengthen the faith
in the lives of families ALL OVER THE WORLD—including in the lives of
our beloved brothers in Mexico
!
Kevin Swanson
Pastor, Christian Radio Host, Generations with Vision
Writing for Vida Nueva Ministries and El Hogar Educador